USC ALUMNI NEWS
USC football's winners and losers from NFL Week 1
Sep 15, 2020, 4:13 AM PDT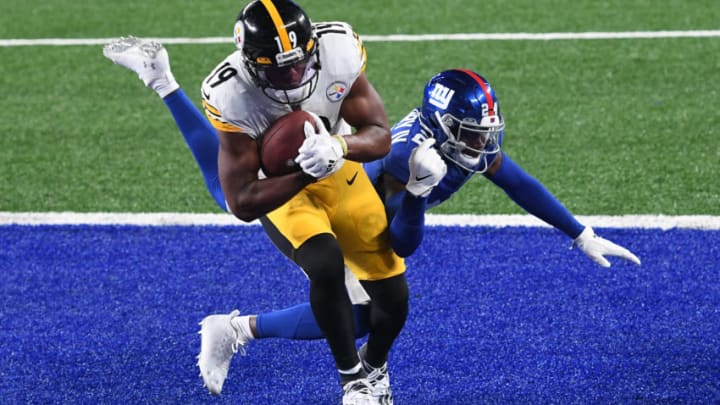 Losers for USC football in the NFL in Week 1:
Zach Banner
The most painful moment of Week 1 was watching Zach Banner struggle to keep it together on the sidelines as the Steelers beat the Giants. He should have been celebrating a successful first stint as Pittsburgh's starting right tackle, a job he won by putting in seriously hard work to get down to 335 pounds. Instead, he limped to the sideline with a serious-looking knee injury and had to be carted off the field while looking utterly devastated.
The Steelers confirmed on Tuesday morning that the injury is a suspected ACL tear, which will end Banner's season.
Sam Darnold
The sooner Sam Darnold gets out of New York, the better.
The third-year quarterback struggled in the opener against Buffalo, posting a QBR of 19.3. He had 215 yards through the air, but his lone touchdown and 69 of his yards came via a screen pass. He threw a bad interception, took three sacks and faced endless waves of pressure.
Jurrell Casey
Jurrell Casey was unceremoniously dumped by the Tennessee Titans when they traded the five-time Pro Bowler to the Broncos for a seventh-round pick back in March. He had his chance for revenge on Monday night when the two faced off in Denver.
Unfortunately for Casey, he was on the losing side.
MORE: Four-star 2022 QB puts USC in Top 8
On an individual level, Casey played well. He had six tackles and two batted passes. That's not why he's a loser this week. The responsibility falls on his head coach, Vic Fangio, whose terrible time management allowed the Titans to win the game on a chip-shot field goal in the final minute without giving the Broncos any chance to respond.