Get our new t-shirt in time for Rivalry Week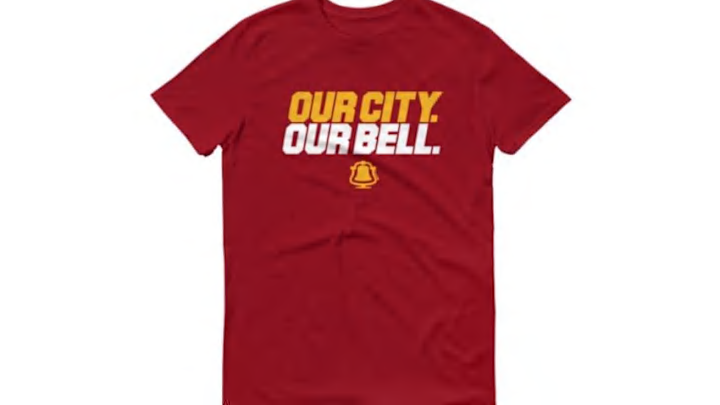 In the state of California, we all know who runs things. That's exactly why you need our new t-shirt from the FanSided Swag Shop. 
When it comes to college rivalries in the state of California, we all know which team is better. It isn't even a question.
We run California. That bell is ours. And it's going to stay ours.
And because of that, we teamed up with the FanSided Swag Shop to create a brand new t-shirt that we think our Reign of Troy readers are going to absolutely love.
FS Swag
Pretty great, right?
There's no better way to show off your school's dominance during rivalry week than with this t-shirt, which is decked out in Reign of Troy colors.
The specs? Oh, we knew you'd be interested in those too. After all, what good is a t-shirt if it's not comfortable or good looking?
Nothing. And you don't have to worry, because our t-shirts are only made from the best materials. A premium tri-blend of polyester, combed ring-spun cotton and rayon mean this shirt is super soft and super comfortable.
This shirt is as vibrant as an California sun rise. So you'll be looking great throughout rivalry week and on gameday.
So don't wait. Head on over to the FanSided Swag Shop today, order your rivalry shirt and tell the entire world who you're rooting for.
Then post a picture of yourself wearing it on social media with the hashtag #FSSwag to be entered to win more free gear!